Sustainable Style with a Barrelful of Blooms
If you are looking to grow greener then you can't get much more sustainable than planting our UK grown seasonal bare root English Roses in a re-purposed container. Delivered in plastic-free packaging, a bare root rose planted in an upcycled container, can turn something unloved into a favourite spot in the garden, whilst creating a pollinator happy habitat during summer months.
SHOP BARE ROOT ROSES
---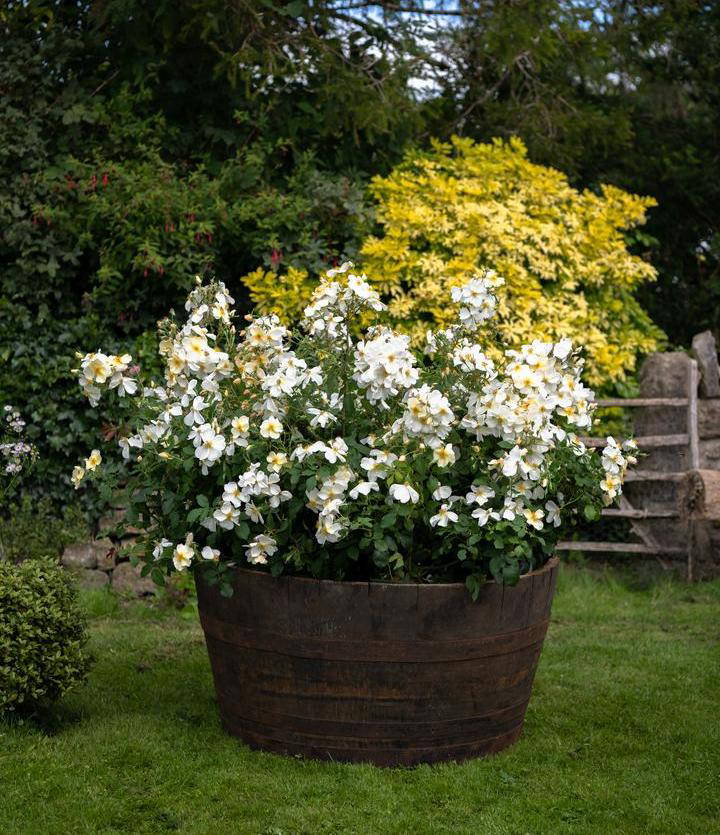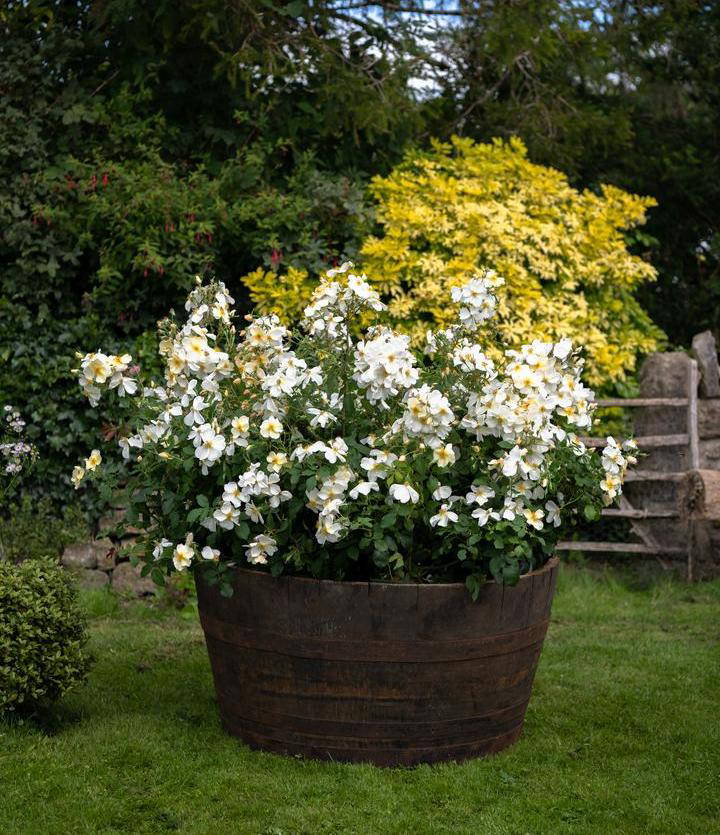 CREATIVE CONTAINERS
For a re-purposed planter with a touch of rustic charm try using an old barrel. We recommend any container is at least 45cm x 45cm and be sure to pop some drainage holes in the bottom along with some gravel or re-use blocks of polystyrene to further aid drainage.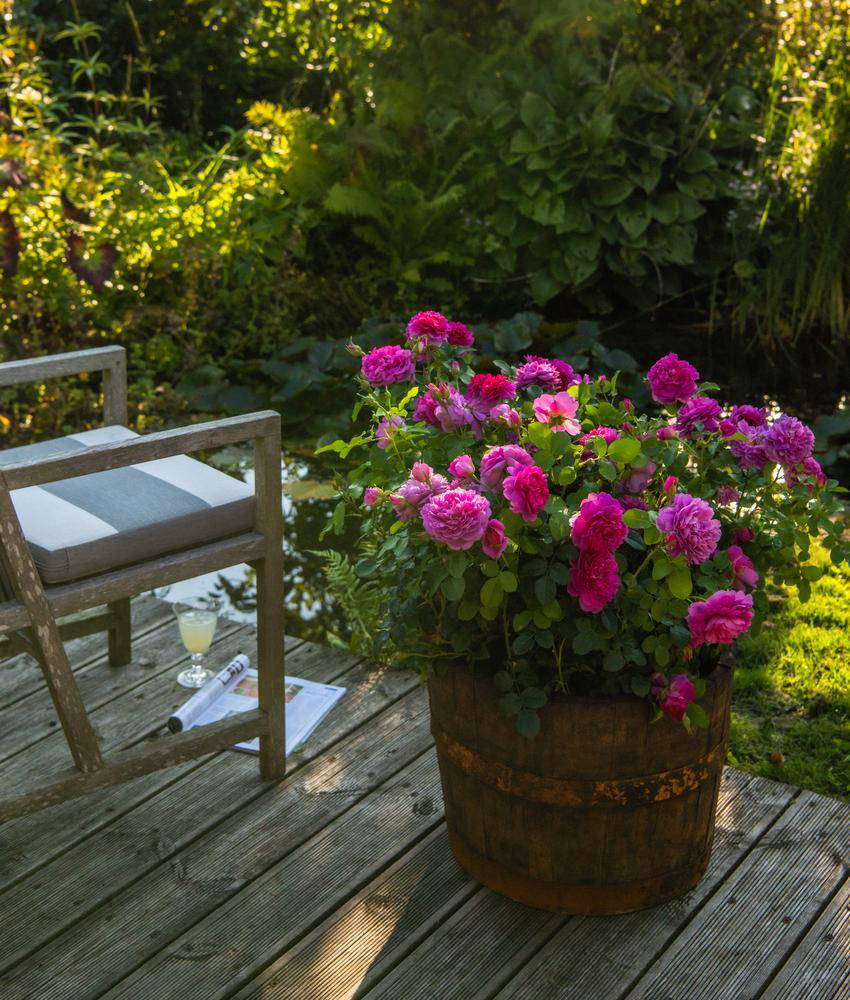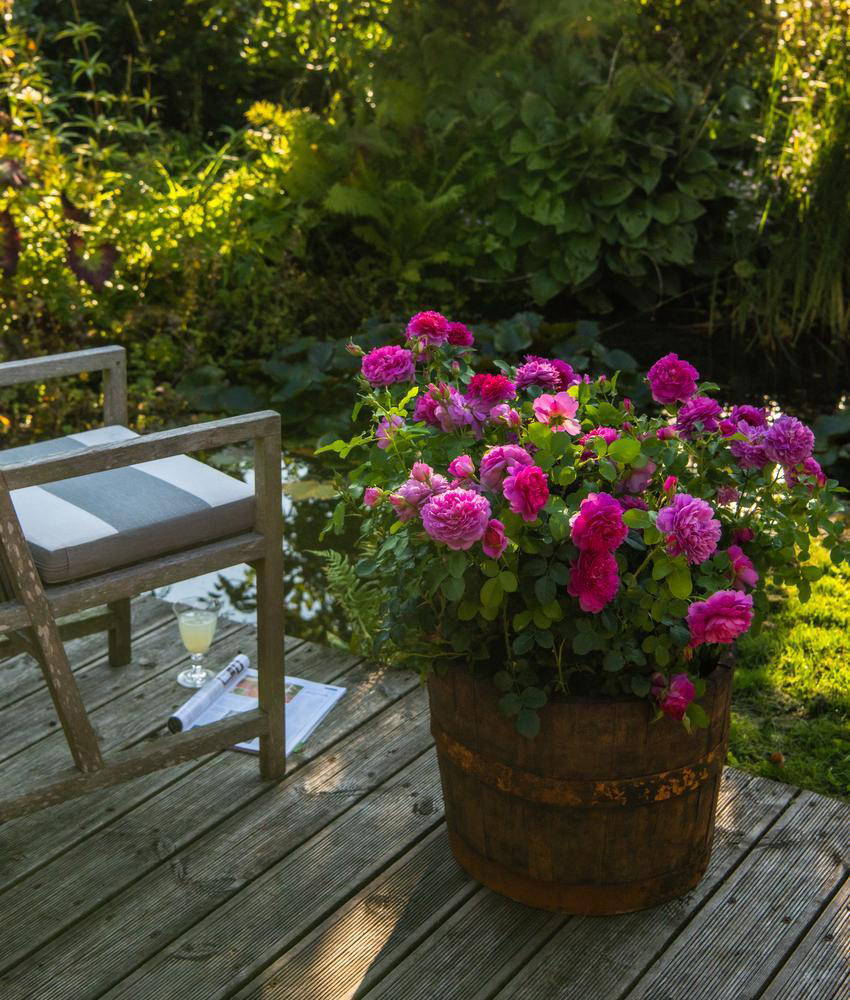 Raise it Up and Deck it Out
Re-purposed containers are an easy and sustainable way of bringing roses into any outdoor area. Why not place an aged wooden planter from a reclamation yard over decking to turn it into a tranquil garden space, or perhaps if you have a large area of gravel where a large trough or metal container can be re-purposed to create a quick raised bed.
A project like this planted now with bare roots roses is both economical and environmentally friendly, plus the bees will love it too come summer.